PROMOTE / MONETIZE YOUR SONG NOW WHATSAPP 08157053556
Nigerian is now having so many cases of crime and this new one is a case for owning a high-end smartphone.
Owning an iPhone 12 is everyone's dream depending on what they want to use it for, but many Nigerian young girls now have formed the habit of dreaming of owning expensive smartphones which they can't afford to buy with their savings.
We have seen cases on social media whereby some ended up being embarrassed publicly and shamed for stealing iPhones and high-end Andriod phones.
This has now become the norm of these girls who call themselves slay queens and they want to be seem=n amongst their peers to be classy and rich which truly they are not.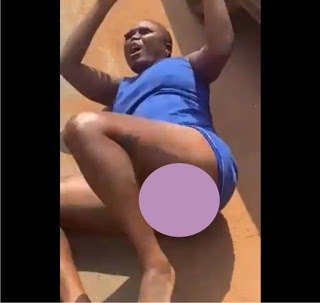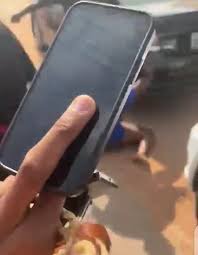 Recently a young Nigerian lady has been seriously disgraced in public for allegedly stealing an iPhone 12.
In a video that has since gone viral on social media, a group of angry youths could be seen stripped and assaulting the lady after accusing her of stealing an iPhone 12.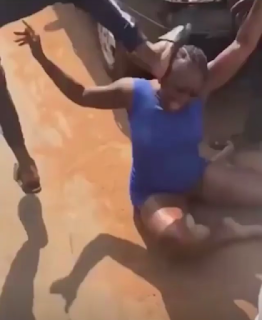 The viral 2 minutes video showed how badly she was beaten by the angry youths after they found the missing iPhone 12 on her. The phone was returned back to the original owner but the lady wasn't spared as the angry youths descended on her with all manner of whips, kicks, and punches.
She was also kicked on the head several times, badly beaten and dragged. The lady is also seen in the video pleading with angry youths to stop beating her but they refused.
Instead of handing her over to the police, these men beat her up badly and injured many part of her body and that is now the usual way these types of petty thieves are being handled in Nigeria.
She is so lucky that the major Jungle justice was not taken upon her which is getting burnt to death.