PROMOTE / MONETIZE YOUR SONG NOW WHATSAPP 08157053556
Woman Spotted Picking grains of rice after foodstuff relief disbursement in Narayi Kaduna
An old woman was spotted picking grins of rice on the dirty ground during the Narayi foodstuff relief disbursement in Kaduna state due to the fact that she was unable to get share of the food that was disbursed and in this photo which she was snapped .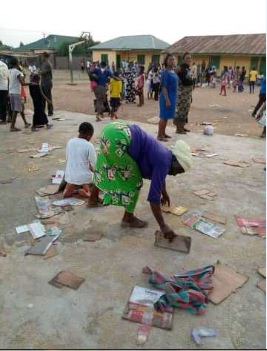 She stayed back to gather the grains that poured on the floor after the fight during the disorganized sharing formular of COVID-19 palliatives and her photo caught the attention of many people felt so much for her that was when Kaduna State comedian Prinz Talker as he took to his facebook to ask if anyone have come across the old woman so as to help her with some food stuff personally.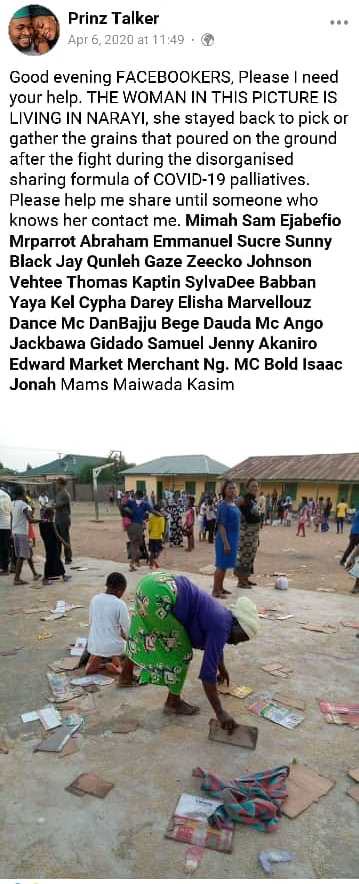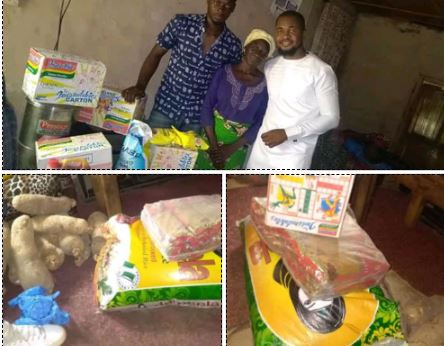 Definitely she is fondly called MAMAPABLO and she was found and reached out to by the help of concerned individual and with the effort of Prinz Talker and some other well wishers and given some food stuff to help her feed her self and her family.
But some bigger issues later came up among the givers