PROMOTE / MONETIZE YOUR SONG NOW WHATSAPP 08157053556
It was in the news again and this time veteran Nigerian actor, Pete Edochie lamented that any man who kneels down to propose to a girl is a fool and i believe he is right.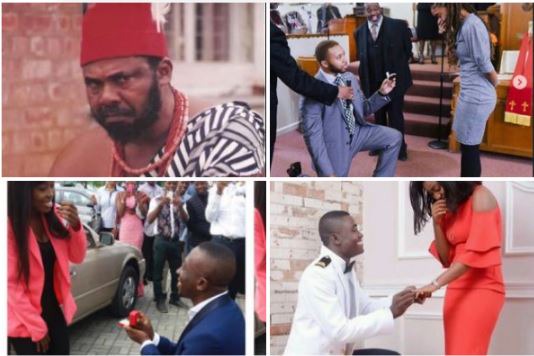 Here are the Reasons why Kneeling Down to Propose to a woman is wrong
Pete Edochie is Right and this is because in So Many Cultures it is not done and We Africans dont know where it actually came from or How it started. It is not even a European Culture , It may be some new invented trend .Africans culture believe it is wrong for a man to Kneel to propose to a woman.
A woman should kneel to accept the proposal rather or Whatever but the man should not kneel to propose.Kneeling to propose to a woman proves nothing and it cant verify if he going to be a Good husband or a bad one.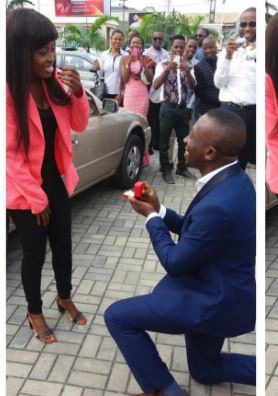 Another problem is we Africans may knot know that The western traditions and cultures concerning marriage and the so called White Church Wedding also may be one of the reasons this kneeling down trend have taken the heart of many young men and the reason is they dont understand the importance of our original African traditional wedding at first when they were growing up.