PROMOTE / MONETIZE YOUR SONG NOW WHATSAPP 08157053556
EndSARS : Watch The Moment The Inspector-General Of Police Dissolved SARS (Video)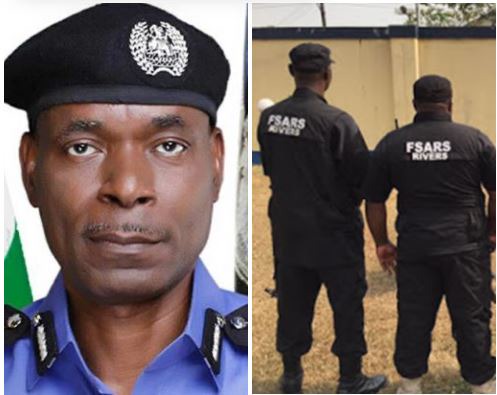 With the problem the Special Anti-Robbery Squad (SARS) men have caused in the nation instead of solving them which made sop many youth took to the street across the federation, across major cities where most brutality have happened , there is a breaking news that SARS have been dissolved by the IGP Mohammed Adamu.
The Inspector-General of Police, Mohammed Adamu, in a press conference held today October 11, 2020, and he has announced the disbandment of the Special Anti-Robbery Squad (SARS).
It was clearly seen that the IGP said that officers captured under the special police unit, SARS, will now be deployed for other useful purposes and he said a new anti-robbery squad with the same objectives as SARS to be named later.
This was issued when the #EndSARS protest hit all corners of street and so much Investigation was conducted into the activities of the SARS organization with the collaboration of civil societies organization while they identified some culprits within the force and they are going to be punished said by the IGP , Muhammed Adamu.
WATCH VIDEO