12.Agnes Masogange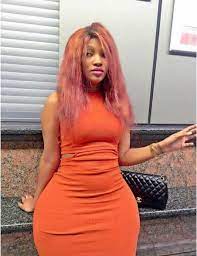 Late Tanzanian model and socialite late Agnes Masogange, who recently died of blessed memory, this curvy lady died sometime in 2018, but that won't make us forget the wonderful moments of her beautiful body when she was alive, she is blessed and has a pretty body physique, RIP sweetie.
11.Vera Sidika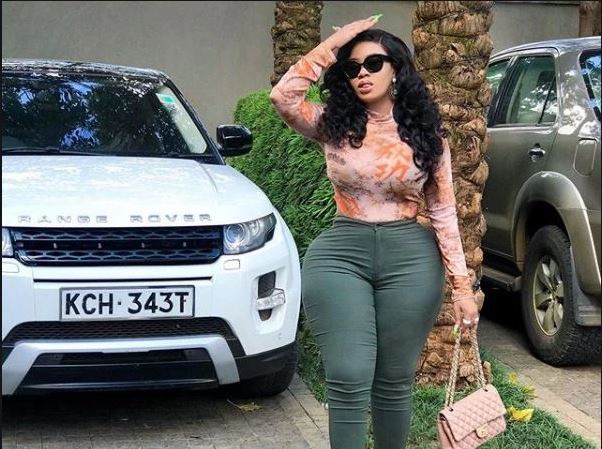 This curvy light-skinned Kenyan television and social media host, celebrity, video vixen entrepreneur, and socialite, I think she got such inspiration from her earliest activities as a plus-size model, competing in contests and fashion shows at the age of 17.
Vera Sidika is one of Kenya's curviest women no doubt about it.
10.Moesha Buduong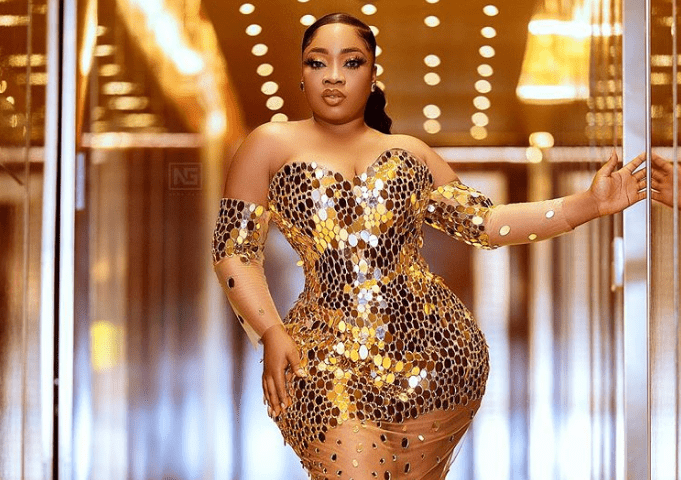 This curvy and glamorous Ghanaian celebrity is a TV host, actress, and model who is also known for giving a contentious interview to CNN reporter Christiane Amanpour about sex, love, and gender issues.
Moesha has a lovely smile and personality that melts men's hearts, and she is blessed with thick curves.
9.Corazon Kwamboka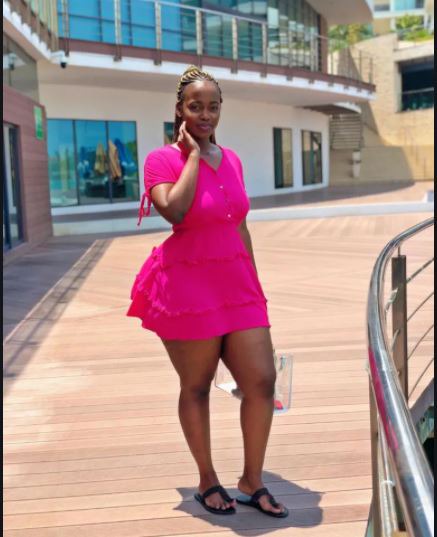 Corazon Kwamboka, a Kenyan curvaceous lady, is one lady with dynamic and glamourous curves, also known as Lilythegenie online. She first rose to fame after pictures of her went viral on social media, being ranked as one of Kenya's top socialites. A lawyer by trade, if her body shape is any indicator, she is what we call a curvy African lady.
8.Judy Anyango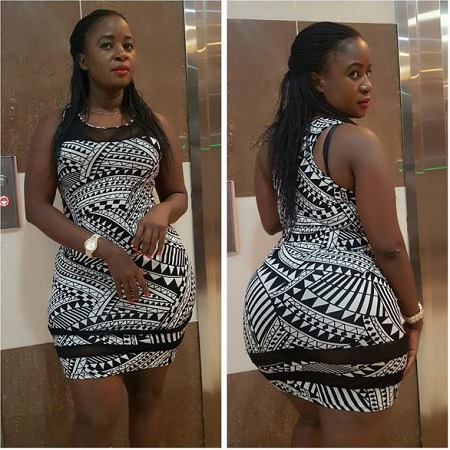 Judy Anyango aka dellythedream is a dark skin Kenyan well-endowed lady who is also a fashionista and entrepreneur who runs a mini online shop and has her own only fan page where fans subscribe to see her live shows.
Her gigantic bum is a mystery. Several men on her Instagram page have been fervently pleading with her to reveal the truth.
7.Matilda Hipsy Quaye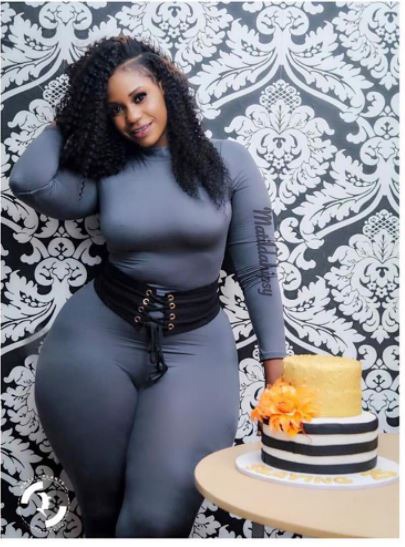 Matilda 'Hipsy' Quaye is a gorgeous Ghanaian model known for her large real hips and curves. Having amassed a sizable Instagram following
She is well-known in Ghana as the woman with the largest natural hips.
6.Aggy Nkurunziza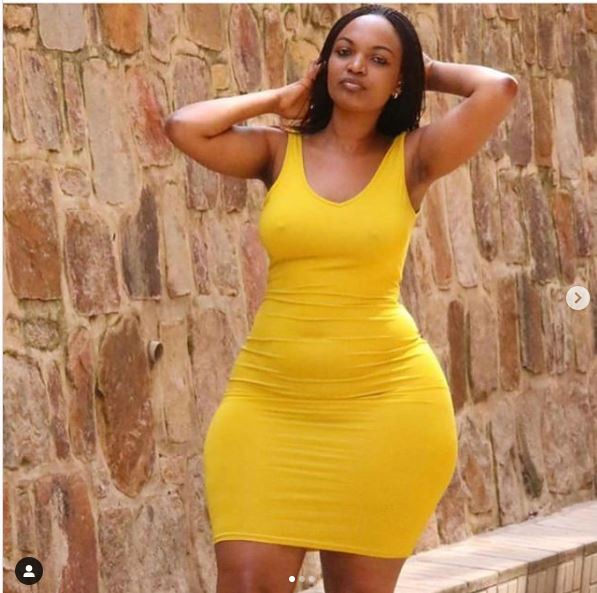 Aggy Nkurunziza is one of Rwanda's most popular plus-size models. Her curvaceous body catapulted her to new heights of popularity across the continent.
The Rwandan model, like any other socialite, enjoys flaunting her voluptuous body in images she shares on her Instagram account, which makes fans salivate.
5.Nicole Joyce Berry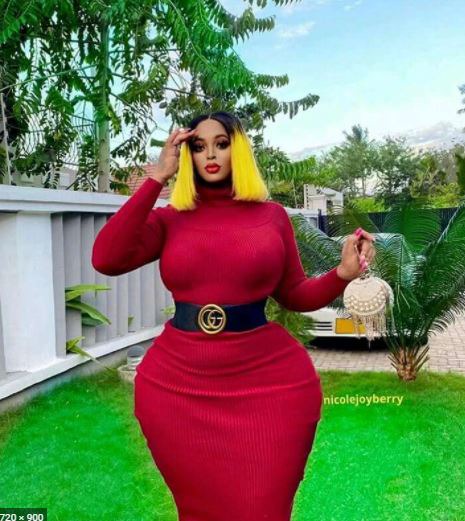 Nicole Joyce Berry is a well-known Tanzanian model, as well as a video vixen and businesswoman. The voluptuous light-skinned lady gained popularity after appearing on Harmonize's hit song "Bed Room." Her presence in the music video fueled speculation that the Tanzanian singer was dating her.
It was also suggested that she obtained her endowment by plastic surgery.
4.Lorraine Lionheart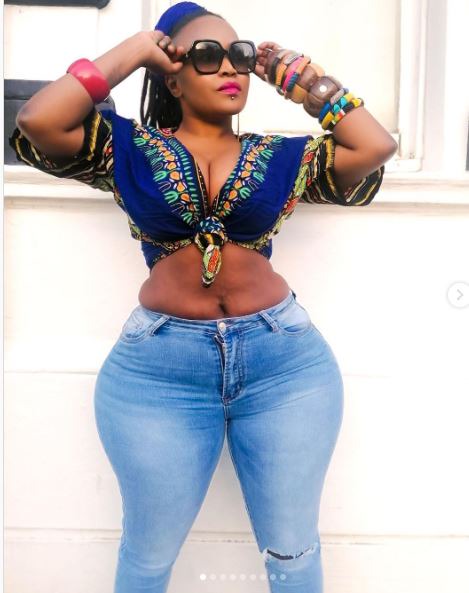 Lorraine Lionheart, an award-winning singer-songwriter based in the United Kingdom, is one of Botswana's leading African music stars, remaining true to her music and its origins while placing her country Botswana on the international music chart. She also has a large curvy and thick body, and her Instagram page is a good place to look for more eye candy.
3.Sanchoka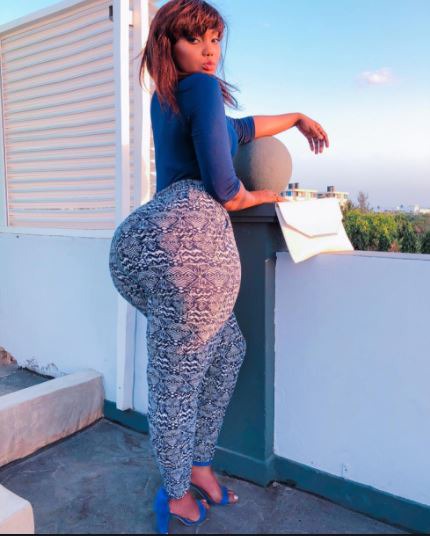 Sanchoka's real name is Janeikunda Evarist Rimoy, and he is from Kilimanjaro, Tanzania. She is a Tanzanian top model, philanthropist, and social media personality.
Her voluptuous curves have made her one of the most visited media celebrities online, as shown by her huge Instagram following, which has exceeded 700,000 fans as of 2018.
2. Segos Pumpkin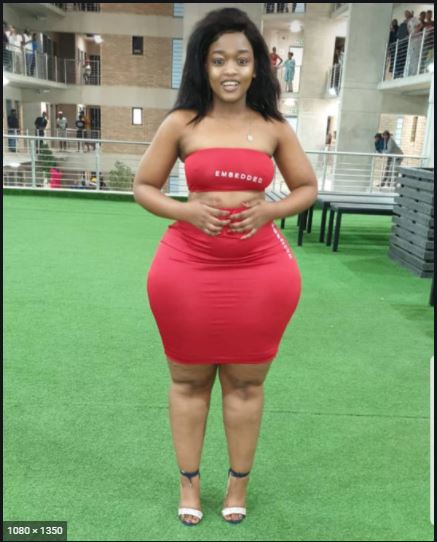 This thick Model, Fashion Run-Walk Plus Size and Amapiano dancer who is also Proudly plus size, she goes by the nickname Segos Pumpkin, of course, her real name is Resego Tshabadira, she is a stunning, curvy South African lady and always melt the heart of fans with her huge hips and dance moves which brought her to fame and now has nearly 400k followers on Instagram.
1. Eudoxie Yao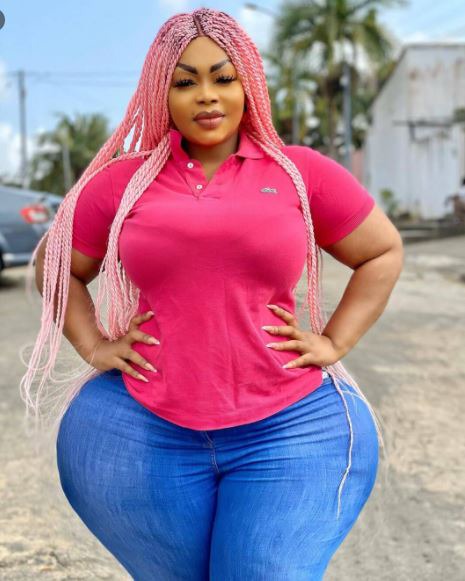 Eudoxie Yao, an Ivorian model, musician, and social media influencer with nearly 1 million Instagram followers, is an Ivorian model, musician, and social media influencer.
During an interview with UK media daily mail, she says she has a 60-inch bottom that is all-natural.
Eudoxie, who gained media recognition for her svelte figure and skin-tight dresses, has publicly proclaimed her love for Guinean singer Grand P, creating quite a stir online to this day.
IN OTHER VIDEO