PROMOTE / MONETIZE YOUR SONG NOW WHATSAPP 08157053556
Many upcoming artiste in Nigeria are still carrying about the thinking that getting signed to a record label is the key to becoming a star. Hell No!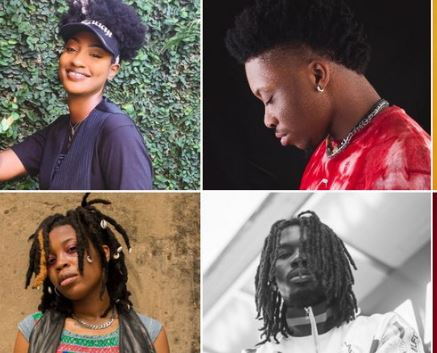 You are all are getting it wrong.Lets take Oladips for example , Oladips was way hotter in the industry prior to signing to Reminisce's LRR records.
He has been dropping bangers back-to-back then but now he seems to have been confined to a shell of a record deal which is really affecting his career to be honest.
Instead of going all out desperately searching for a record label, why not keep doing your thing and solicit for sponsorship around from those who genuinely love your music craft.
Remember, Small Doctor was helped by people who love what he does. They helped him promote his first hit single and up till today he is still doing his things solo.If your song is good enough, People will gladly want to help and associate with you when they see the Potential in you. It's easy to help a creative person.
Don't get it twisted, I am not saying signing to a record label is not a good thing for upcoming artistes, instead of going all out to look for them, work hard and make them look for you.I wouldn't have added this part but it's important thing to do – No good record label around like before, Blow and become your own label, it's rewarding that way, ask Olamide
CREDIT : Hon Temitayo Captain