PROMOTE / MONETIZE YOUR SONG NOW WHATSAPP 08157053556
This is a Hilarious tweet as a Twitter User calls Abass Akande Obesere The Original African Fuji Michael Jackson not Korede Bello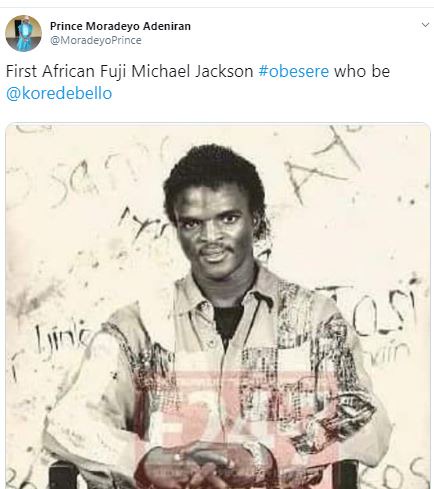 Abass Akande Obesere is on the new found popularity of the song Egungun be careful which bounce back and started trending this was a song done 19 years ago by him and in recent times, the 'Omo rapala's tune has become one of the most talked about songs on social media.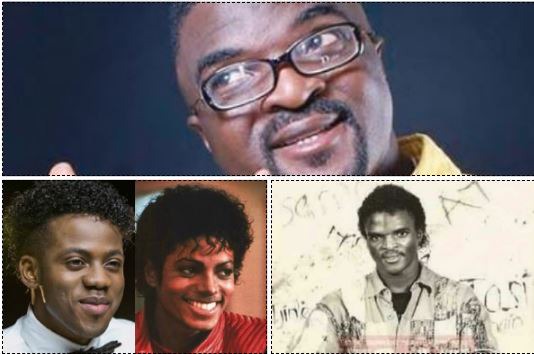 The song Egungun be careful advised masquerades to be careful about walking into oncoming traffic was interpreted by a funny video and it went viral. People was able to relate to the message of the song and found the video hilarious. Thanks to the recent Okada ban which made people resonate with the message of the song.
The Twitter User just made a fun tweet about how Obesere looks like The Late King of Pop Michael Jackson in a throwback photo he posted and he is indeed the Original Fuji version , not Mavin records Korede Bello who is a new wave musician , who is fond of keeping Jerry curls hair styles.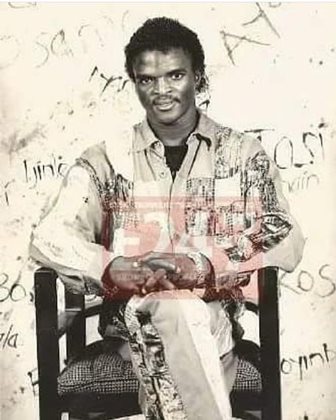 So in your thought who looks like Michael Jackson Korede Bello Or Obesere? comment below and share