ENTERTAINMENT GIST
Throwback: Remember this cartoon character called Dauda (Nackson) back in the days
Throwback: Remember this cartoon character called Dauda (Nackson) back in the days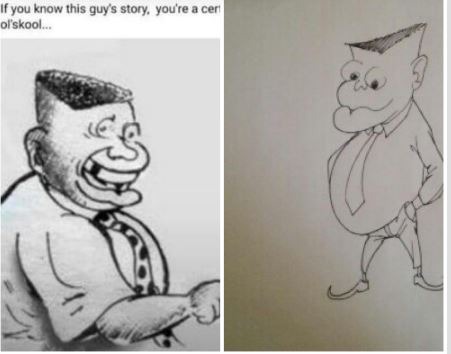 I was reminiscing recently about the good old days when we used to read a lot of Nigerian magazines and how funny they were etc. One particular magazine came to mind called Dauda the sexy guy whose character was later got re-named Nackson due to islamic concerns which did not go well with parading Dauda as the $exy Guy.
Dauda (Nackson) is not even your average good-looking type of guy . He's ugly with a big flat head. Dauda has a sidekick in his very foolish friend John. The duo can engage in any scenero just to achieve the romp through their sleazy lives.
As a cartoon character, Dauda (Nackson) the $exy Guy had lots of disciples way back and fans who keep coming back to buy the magazine in newspaper stands because he never keep loosing , he always win in any mission he attempts to conquer any lady his fantasy catches . infact he is never-say-die hustler who always got the job done.
Please respond let us know your thoughts and experiences with reading FUN TIMES back then.