PROMOTE / MONETIZE YOUR SONG NOW WHATSAPP 08157053556
See message a Nigerian Mother sent her daughter because she used a dark emoji as profile picture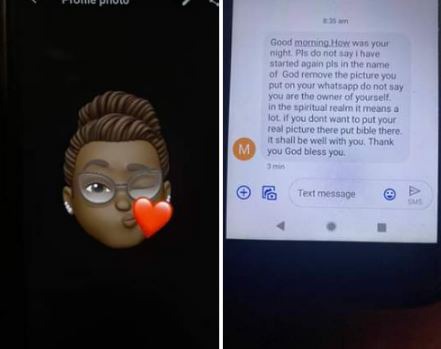 A young Nigerian Lady has taken to micro-blogging site, Twitter to share her the funny conversation she had with her mother over her profile picture.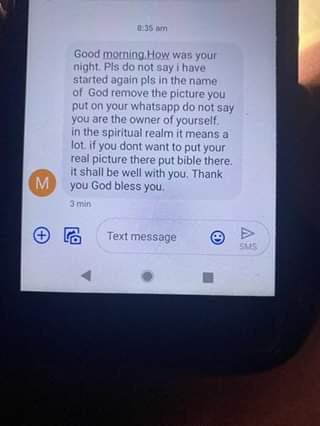 She wrote;
"See what my mom sent to me this morning and see my WhatsApp profile picture. pls what does spirit realm have to do with this nitori olorun"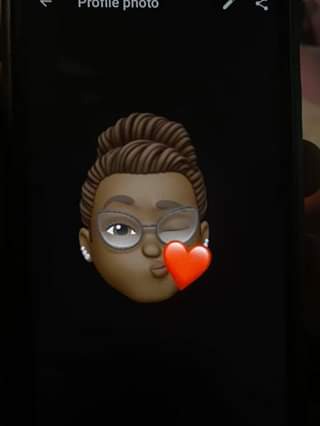 The lady had uploaded a profile picture which was a Facemoji on a dark background and it led to her mother reading a spiritual meaning of the photo. This is a normal thing in the social media world as an emoji is used to repent your display profile so as to prove activeness online.But her Mother out of over zealous love have to monitor her profile and was trying to advise her to use the Bible as a display photo and warned her that she is the owner of her spiritual realm and it means a lot.