PROMOTE / MONETIZE YOUR SONG NOW WHATSAPP 08157053556
See How Sarkodie Enjoyed His Birthday with a Bottle of Champagne (PICS)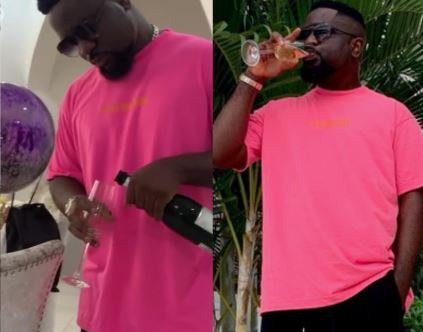 Award Winning Rapper Sarkodie Birthday was Lit as we observed from the post he made on micro blogging social media site twitter about his celebration of Life and he has added a year to his life.
Furthermore This is the Coronavirus times where everyone is practicing social distancing and the Rapper could not have had a big social celebration of the birthday but has still had a blast in his home , what could be described as a very private birthday celebration.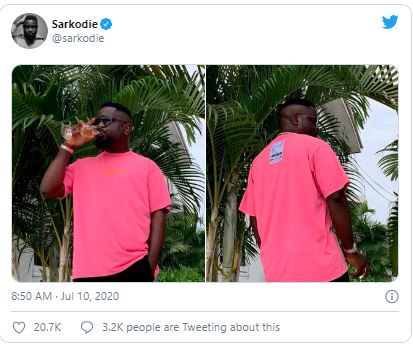 Indeed the rapper had some fun in his house and has posted photos of him self sipping some exotic Champagne drinks and wearing some dazzling pink designers and feeling alive while pouring the champagne in a glass.
Sarkodie just released a song which features American Trap king E-40 and it was Titled CEO Flows and it has been getting good reactions on the internet as well
Happy Birthday Sarkodie, Cheers.
Chale share and comment if you like Sarkodie.