PROMOTE / MONETIZE YOUR SONG NOW WHATSAPP 08157053556
Resident Igala People are Advised To Form Joint Igala Association With The Indigenous Igalas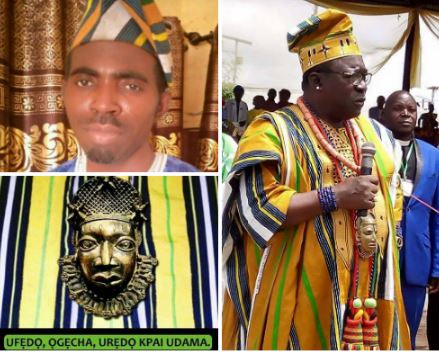 The National Coordinator of Igala Discovery and Reconnection Project, Amb Ayegba Abdullahi Aduojoh has advised resident Igalas (Igalas staying in the communities that they are not indigenes of) in various communities across the twenty eight states of Nigeria where indigenous Igala people are located to form joint Association of resident and indigenous Igala people, which can be named, "Association of Resident and Indigenous Igala people ", Ebu branch, Ilushi branch, Ossamala branch, etc.
He stated that this is to unite the resident Igalas with their host communities Igalas, who in most cases do not know that they are of the same tribe or ancestors.
He then appealed to Kogi state Igalas who are residents outside Kogi state to start the formation of This Association, and that they can contact him- Amb Ayegba Aduojoh, for the contacts of the Coordinators of United Igala Kingdom and Igala Discovery and Reconnection Project in charge of the communities of resident. He further appealed to various coordinators across Nigeria and mostly the traditional rulers of the indigenous Igala communities to work with their brothers who are resident in their communities for the unification of Igalas in those areas.
In a similar way, the General Ambassador of the Igala Kingdom appealed to indigenous Igala communities, towns and kingdoms outside Kogi state to form an association of Igala indigenes in their respective states. He suggested that the body should be named "Association of Indigenous Igala People", Delta state, Edo state, Anambra state, FCT, Nasarawa state, etc.
This, he said, will bring all indigenous Igala people in each state together under one umbrella, eliminate intra-Igala communities conflicts or disputes, and help in the development of Igala territories across Nigeria as well as the growth of Igala Kingdom.
Amb Ayegba A. A.
The General Igala Ambassador and National Coordinator, Igala Discovery and Reconnection Project
unitedigalakingdom@gmail.com/08186396784