PROMOTE / MONETIZE YOUR SONG NOW WHATSAPP 08157053556
Reason Why Sarkodie Calls The Ban of Timaya's I Cant Kill My self Song at Gym houses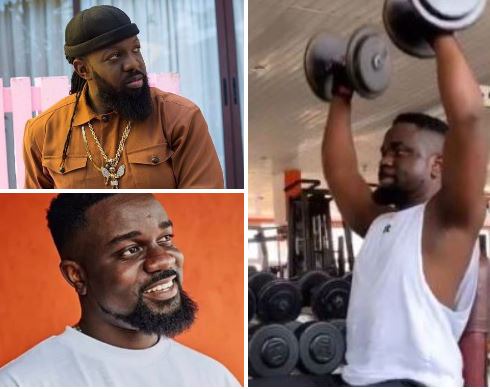 Ghana's most celebrated rapper, Michael Owusu Addo, famously known as Sarkodie has caused a stir on micrbloggin platform site twitter and this time he has requested that Nigerian king of commercial and raving dancehall singer Egberipapa 1 of Bayelsa state Timaya popular song "I can't kill myself" be banned from being played at various gyms houses in Ghana.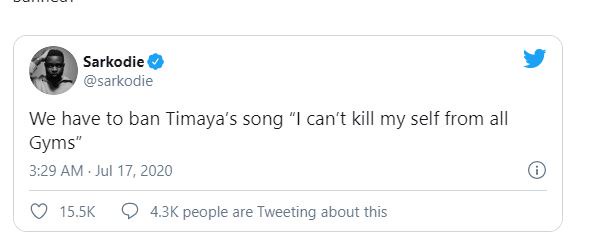 REASON WHY SARKODIE SAID TIMAYA SONG SHOULD BE BANNED IN GYM HOUSE
The same question on many music lovers mind right now is why is Sarkodie insisting that the song be banned?it has notghing ot do with beef to any of his own song and life and nothing to do with insult to we as Ghanaians.
The main reason the Award winning rapper insisted that Timayas song should be ban from Gym house he decided to resume his gym routine upon a recent video posted online where he was spotted hitting the gym doing some body work .
Some may believe that probably, the song discourages people from the gym because of the lyrics, "I can't kill myself" it kind of a sarcacist mindset to encourage laziness and unwillingness to do something . May be that is the reason why Sarkodie says it should be banned.
Moreover Maybe The rapper hears this song being played too much in gym houses and it discourages him from pushing harder with his dumbbell since 'he cannot come and kill himself'.