A new form of movement has emerged in Nigeria,who simply identify themselves as "Marlians". These are a group of people that are sordidly following the templates of a Nigerian music artiste by name "Afeez fashola", popularly known as Naira Marley.
The movement is characterized by a certain group of features which they believe a member must possess to be qualified.most of these features might sound funny but are alarmingly toxic.A quick rundown include-
· "No belts"
· "Dropping out of school"
· "Drinking,smoking and drug abuse"
· "Internet fraud"
· "Lack of ethical manners".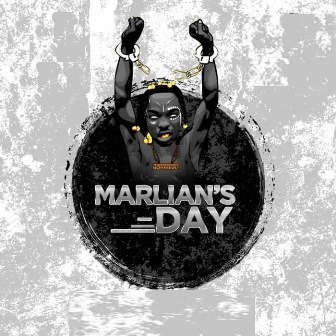 The aforementioned are just a fair host to many others.The movement is principally centred on unlearning all the right norms and replacing them with every form of menace the society has abhorred. It is needful, to mention that the rise of this movement is due to the failing government and institutions that do not support or reward its citizenry.A typical example,is a first-class student who has been toiling all through his school years is found jobless at the end of the day.There has been an increase in brain-drain as more piles of people end up resorting to queer means to make a living.This opines the statement made by the propounded of this movement which he states that"A girl with big buttocks stands a better chance in life than a girl with a college degree".it goes a long way to show that the belief system of the citizens in education and cultural etiquette that would uphold moral values have been shattered.A huge part of this effect is caused by poor government intervention at attending to the citizens interest,thus,leading to poor standard of living.
Thus,the birth of "marlians" which has been a safe haven for the ills of the society to lay its eggs and hatch delinquents.so many youths and grown-ups have found freedom in these uncanny chain of events.
"If you tell a child to avoid eating food from strangers,then, you ought to feed him well at home".This cliché is to bring to our notice a key point ,that a problem can only get worse except a solution is gotten.The easiest way to curb this menace that is a harbinger of so many ills in the society at large is to restore a good value system.
The most viable solution to cure this growing tumour,that could be tagged"marlianisis",is to inject the citizens with a good dosage of realistic hope to fall back to,through mobilization,capacity building and support schemes by the government. Parents should also keep watchful eye on their kids to know when they start displaying several ill-mannered traits and correct them with love.
"True freedom comes without chains".Wrong is wrong, even if everyone is doing it and right is right,even if no one is doing it.we all must come to be self-aware of the real problem which is that we really do not have to wait on anybody to create the best version of ourselves.Going with a trend because it sounds cheesy and cool can cost us even our lives in the long run,especially,health wise.what we chose,we become.Let all and sundry ,do better.In this fight,we all lose if we don't help one another by encouraging them not to go wherever the wind blows.