PROMOTE / MONETIZE YOUR SONG NOW WHATSAPP 08157053556
Photos of Rwandese Babes In Military Uniforms , You Have To See These beautiful ladies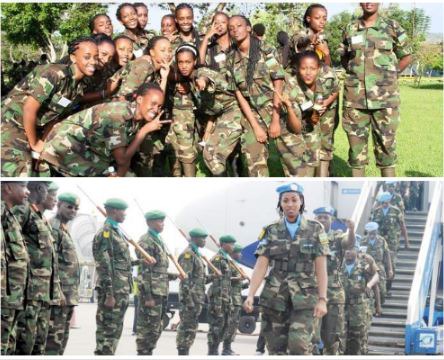 Never seen a photo of a gorgeous group of pretty army officers from Rwanda and this photo is making rounds on the internet for one main reason; they are hotter than their any other African country females counterparts. someone from another country commented on one of the popular social media pages where the photo was posted.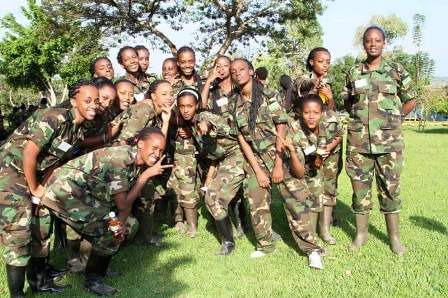 You would agree that from the president's daughter to the female civil servants, Rwandese ladies are beautiful. They could easily beat other nations females in terms of beauty and self esteem aside from if they were paraded in a drill exercise by the army force . This explains why the photo has gone viral and has gotten men going crazy on social media.
The real case is Whether they belong to the army or they are the Miss Rwanda beauty pageant posing in army uniform , I still reiterate that the Rwandan army has more gorgeous women than any other African county female.