PROMOTE / MONETIZE YOUR SONG NOW WHATSAPP 08157053556
The first set of robbers (with their leader Atakparakpa nogioyi) that burgled the Oba market stores in Benin-City, 1962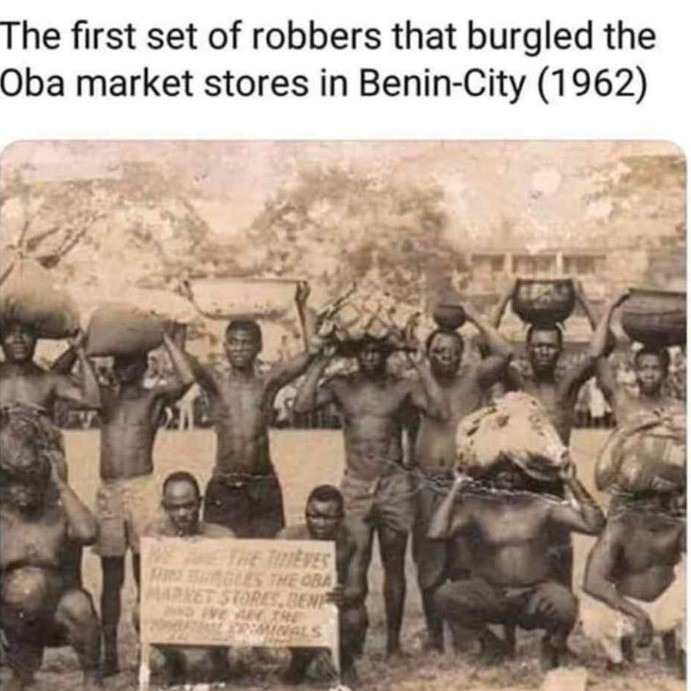 The first gang robbers that burgled the Oba market stores in Benin in the early 60s and their leader was called Atakparakpa nogioyi , meaning Atakparakpa the great.
These set of young men were caught stealing market items like cooking pots,bag of garri and bag of rice and clothes and were disgraced in the market square , with each of them carrying what they stole on their head and paraded around the town.
This culture of parading criminals is still been done today in modern Nigeria as a way to show the community that such a person is a criminal and to avoid him when ever he comes near.
Don't you think the descendants of these guys are the kidnappers and Yahoo guys of today Nigeria?….