PROMOTE / MONETIZE YOUR SONG NOW WHATSAPP 08157053556
People Ridiculed Kemi Olunloyo on twitter After saying Rema is actually bigger than Drake
Controversial journalist Kemi Olunloyo who is also an active Investigative Journalist believes Nigeria's rave of the moment and Mavin young artist, Rema will soon revive Beyonce's career.
Kemi revealed this on her official twitter handle and it has been the talk of the moment in the socila media space , infact she claimed that she was the first Journalist to Interview Beyonce in 2004 at the Grammys awards backstage. She facfully argued that Beyonce used WizKid to revive her career in Brown Skin Girls.
That arguement sprang out and made her to conclude that Rema is Actually doing bigger than Canadian American Rapper Drake and Rema will soon Revive Beyonce's musical career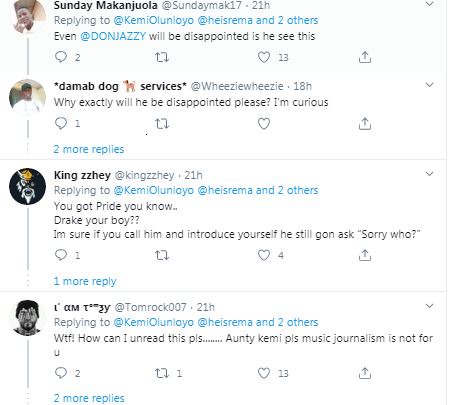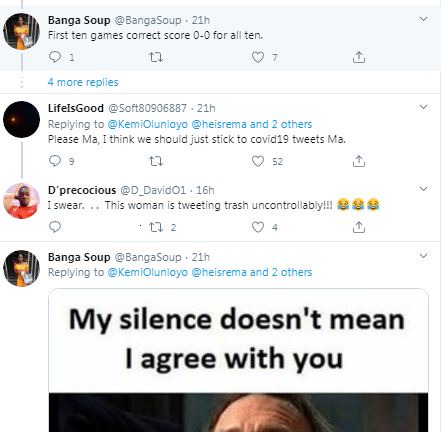 She posted
"#Kemitalks So what if @heisrema REMA has a song with @Drake? Drake's my boy, even inspired my son @Richkjtmusic in that "11am" track.
REMA IS ACTUALLY BIGGER THAN DRAKE
Wake up people, I've done music Journalism and Publicity too long.
Rema will soon revive Beyonce's career."