PROMOTE / MONETIZE YOUR SONG NOW WHATSAPP 08157053556
Parody Twitter account Of Governor Jide Sanwo Olu Encourages Lagosians to Keep trekking as part of training if they want to win 50,000 Dollars.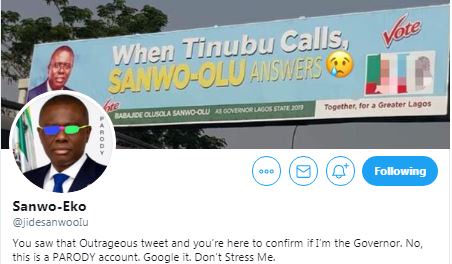 This is so funny and its a parody tweet of Lagos state Governor from a Twitter Parody Account which the Governor Encourages Lagosians to Trek as part of a training plan in other to Win 50,000 Dollars in Access bank Marathon coming up on the 8th of Feburary 2020.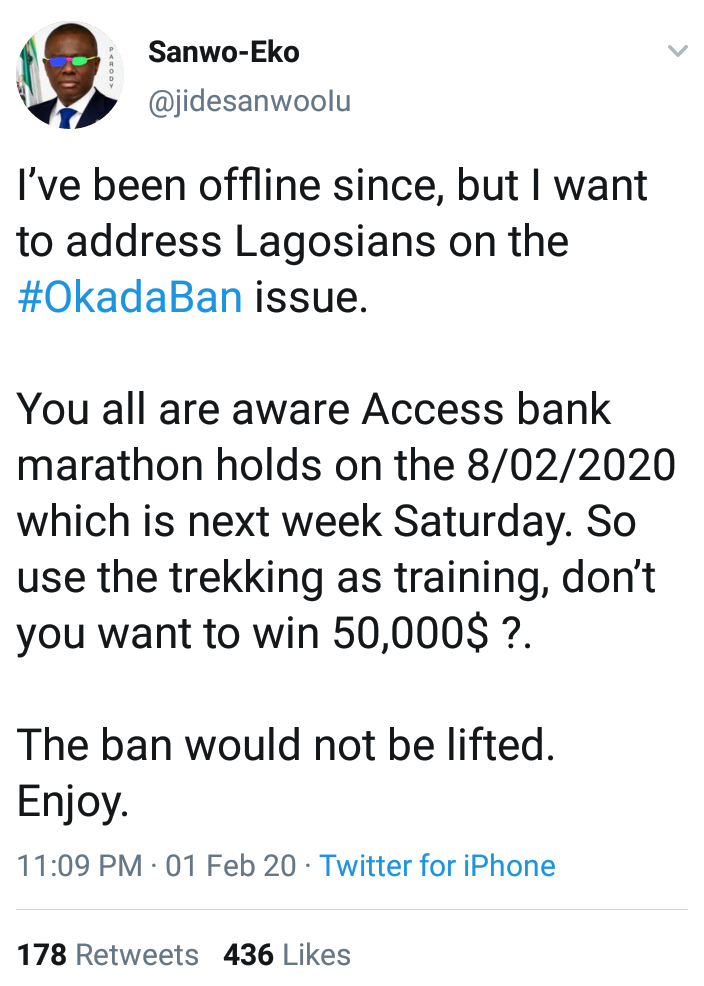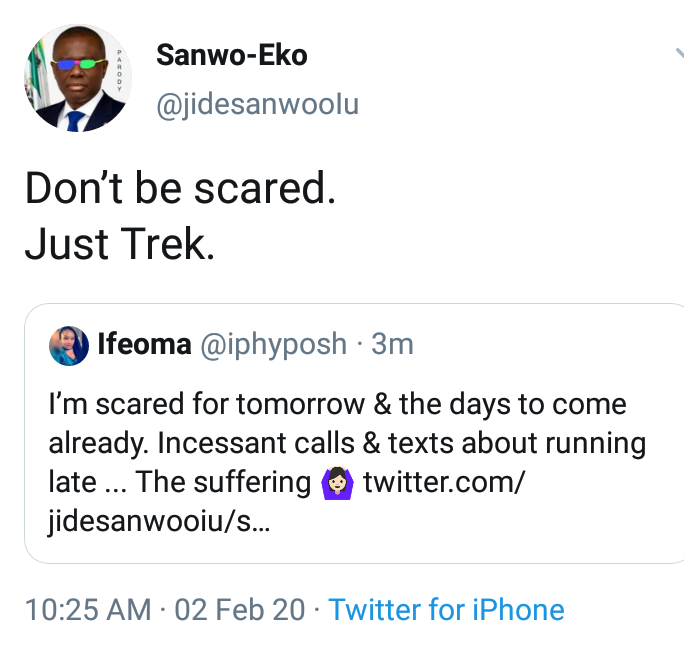 Furthermore most twitter users who followed the page who does not understand the meaning of a Parody account and They thought it was coming from The Governor but kept venting their Anger on the ban of Okada and Keke Napep in the Metropolis Yesterday.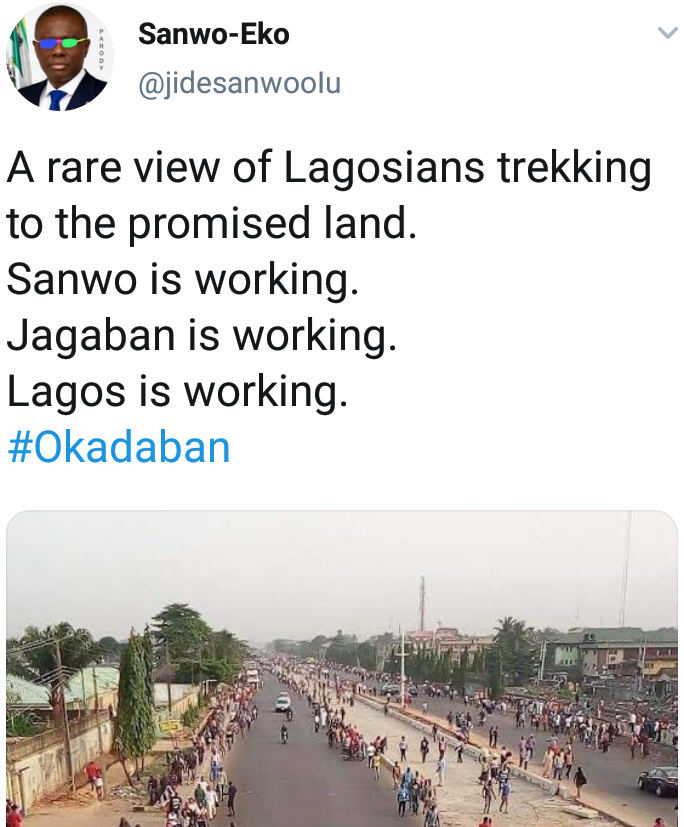 The Parody account is just for fun and nothing more and if you see clearly in the Display picture of the Parody twitter of Governor Sanwo olu, He was wearing some colourful shade and have Sanwo Eko as a header which is not suppose to be, also the manner he replies tweet its just so funny .Some funny tweets where when he kept encouraging Lagosians to keep trekking to the promise land and the Okada ban will not be lifted .
So Funny Indeed , I Laughed and Fell of my seat.