PROMOTE / MONETIZE YOUR SONG NOW WHATSAPP 08157053556
Nigerian lady on Facebook was chased away by boyfriend for not cooking Indomie properly
Nigerian lady has cried out on Facebook after being chased away for cooking for her boyfriend.According to the lady, she only prepared food for her boyfriend just to be romantic but ended up being chased away.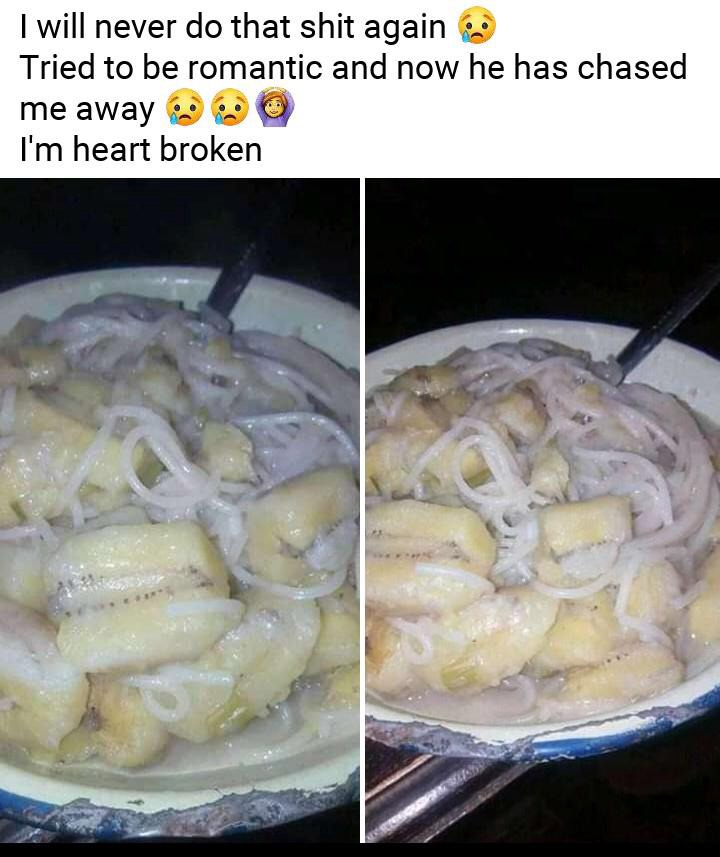 She made this know via her Facebook page, showing a picture of a boiled Indomie and ripe plantain which tends to look like banana.
How on earth would a lady cook noodles which is widely called indomie in Nigeria with banana, how does that ttaste and what type of delicacy is that?
From the photo shown on social media platform Facebook , the lady is observed to be in a confused state over her relationship and her boyfriend have chased her away from his house all for the fact that she cannot cook a staple food called indomie properly