NEWS
Nathaniel Samuel: Failed Suicide Bomber Says He was supposed to be a Pastor with Living Faith
Sabon Tasha area of Chikun Local Government Area of Kaduna state was all normal not until a middle-aged man walked in with a black duffle bag on a Sunday Morning when all worshipers are in the Sundays prayer mood .But Luckily One Samuel Jess was able to identify him as soon as he sat close to him and saved the day.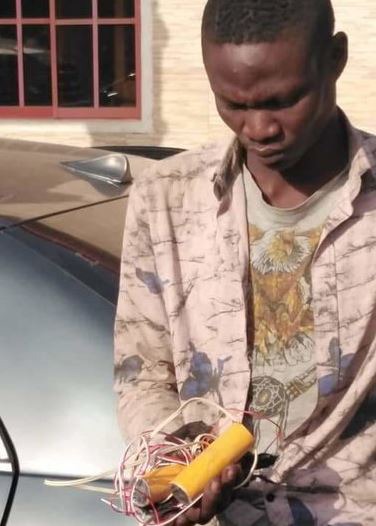 The suicide bomber goes by the name Nathaniel Samuel who has been taken to the Command's Criminal Investigation Department for further interrogation on what was his motive for entering the church with the bag when interview spoke why he wanted to commit such act of terrorism against Christians.
He openly declares his name as Nathaniel Samuel and says he was even supposed to be a Pastor with Living faith Church .