PROMOTE / MONETIZE YOUR SONG NOW WHATSAPP 08157053556
Mr Jollof Want Donald Trump to Deport all Nigerians living in America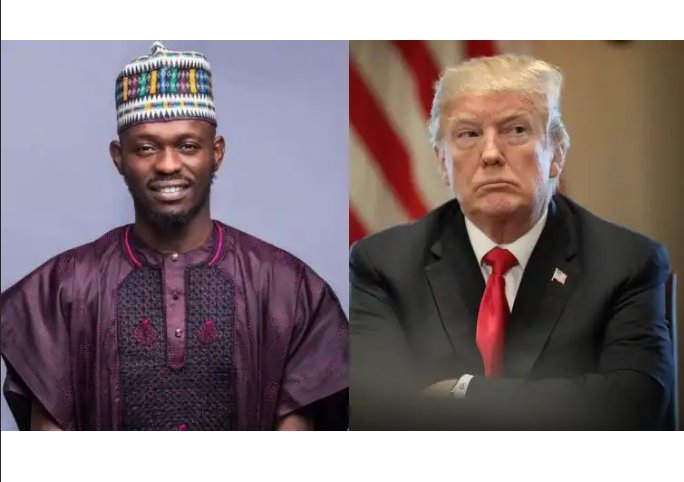 Warri Based Instagram sensational comedian Freedom Atsepoyi Aka Mr Jollof has come again with another topic, this time it's on the massive deportation of Nigerians living in the USA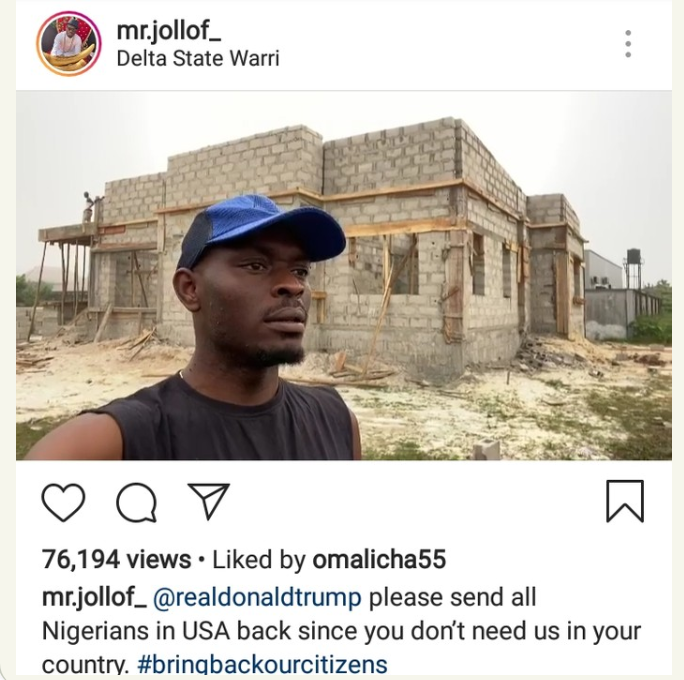 In this Instagram post he made , it was clear that The comedian is in full support of The president of America , Mr Donald Trump's deportation of Nigerians living there .
Mr Jollof posted President Donald Trump should please deport All Nigerians living In USA back home" – Mr Jollof Says!!!
Is this some kind of sarcasm from this comedian, this may not be funny to some fans because If he is been giving a USA visa today, he will be the first to travel to America .
Funny man indeed .