PROMOTE / MONETIZE YOUR SONG NOW WHATSAPP 08157053556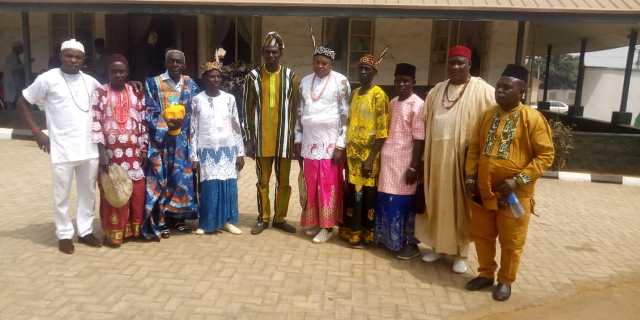 Ambassador Abdullahi Ayegba The founder and the foundation of United Igala Kingdom on Feburary 15th 2020 Hosted the Igala National Congress, This is the first historical gathering of all igalas in kogi state and those outside kogi state especially those that can be found in the Niger river zone down to those in 28 states in Nigeria who traced their ancestry to Idah Kingdom and discovered they have igala ancestry and they are truly the descendants of Igala people who left Idah for about 500 to 1000 years ago.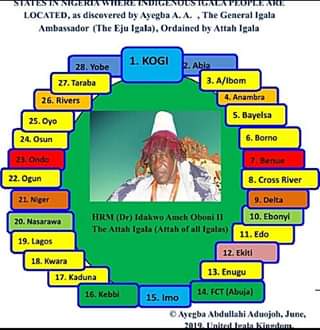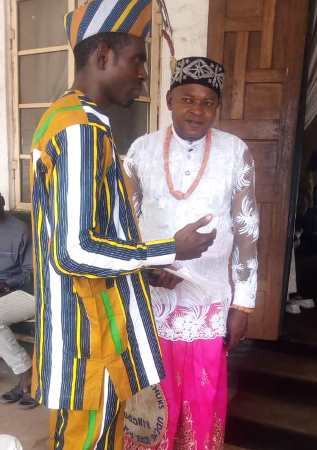 These are Communities where Igalas are spoken out side Kogi today.
Ebu – Osimili North LGA of Delta state
Inyele /Ifeku island/Ilushi in Esan south east LGA Edo state
Nzam in Anambra West LGA in Anambra state
Ette – igbo Eze North LGA in Enugu state
Elders came from various states across Nigeria to Idah Kogi state the head quarters of Igala Kingdom to attend and reunite after many centuries of separation. This is the result of his five years Discovery works project to Reconnect the Indigenous Igala across Nigeria and beyond. And do you know what? They are the new Igala.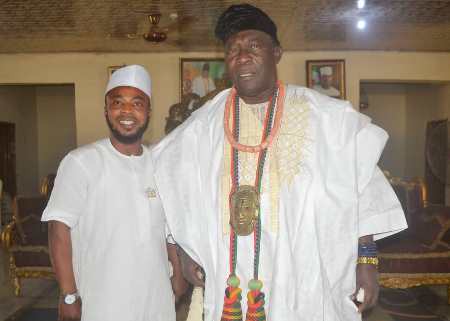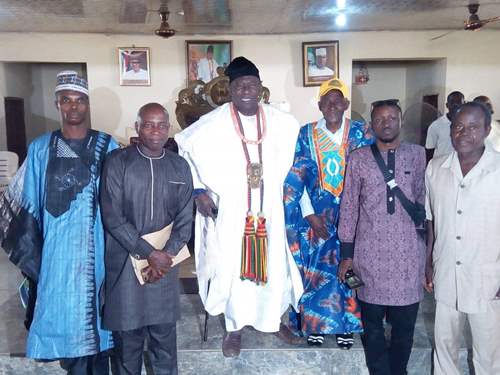 Among the people present at the ceremony was the elder like The Obi Agu (Onu Idu) from Illah, Delta state, Odaje Asi from Aika Ezeolu, Delta state and Igwe from Nsukka, Enugu state , The people of Aika , Igwe of Nsukka, One of the Edo (Ifeku island /Inyele) representatives, and Ossissa and people from Amai and Ogbuenyi Paul Onelum of Illah, Delta state representative at the Igala National Congress 2020,
There was a lecture from the Paramount ruler of the Igala Kingdom His Royal Majesty Agabaidu Ameh Oboni II and it was enlighten and he spoke about the igala kingdom and how igala conquered the Benin empire and many other historical fact of how the igalas outside kogi left Idah as at then called which is in the present day kogi state to where they settled and found new shelter and he spoke of how powerful the Igalas are also how he will be able to show concern of Igala speaking people outside the shores of Kogi state and make every Igalans weather from Kogi or outside Kogi proud to be called Igala and it was indeed an interesting lectures, It was hosted by the Attah Igala HRM Agabaidu Ameh Obo .Igala all over the nation are reunited after over 500 to 1000 years of separation.