PROMOTE / MONETIZE YOUR SONG NOW WHATSAPP 08157053556
Ibadan The Capital of Amala , Best Places to Eat Amala in Ibadan City, Oyo State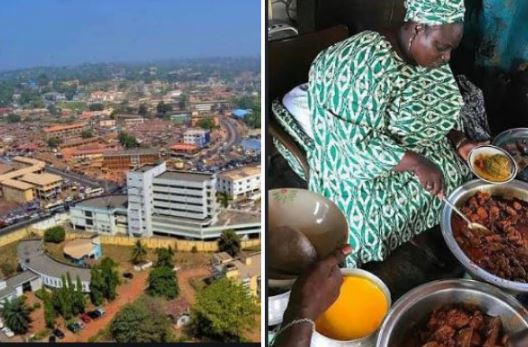 I have had Many swallow delicacies in my life as a full blooded Nigerian and Amala one i will like to elaborate on today and as a Lagosian i have eaten at back to Shitta Surulere, Iya Belgium place in Amuwo, Mile2 estate, and many more places but i travelled to Ibadan last two weeks ago and i has a fair taste of their own Amala joints which a friend took me to .
Ibadan is the capital of Oyo State, Nigeria. With a population of over 3 million as at last year, it is the third-most populous city in Nigeria after Lagos and Kano; the country's largest city by geographical area.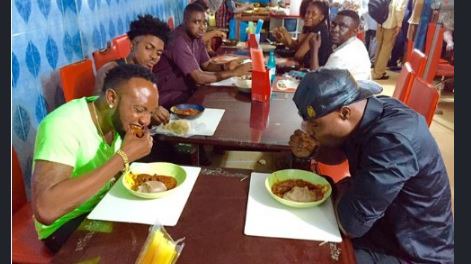 Amala It is made out of yam and/or cassava flour, or unripe plantain flour. Yams are peeled, sliced, cleaned, dried and then blended into a flour, also called elubo. Yams are white in colour but turn brown when dried. This gives àmàlà its colour.
I will like to let you know that Amala is amala wherever you find it, but Ibadan remains Capital where the president throne as the king of all. These are the best places to have a delicious plate of Amala in Ibadan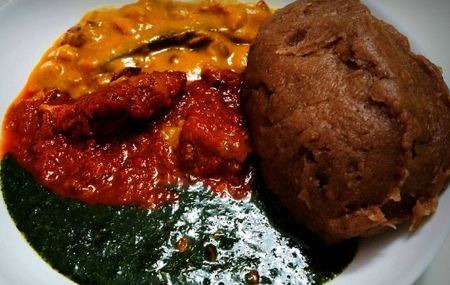 Adeoyo Amala
Located along Hospital Rd, Oluyole, Ibadan
Ose Olorun Food Canteen
Located along U.I Road, Bodija, Ibadan
Mama Ope Restaurants
Located along Jemibewon Road, Ibadan
Iya Meta Food Canteen
Located along Oduduwa Road, Ibadan
Mama Adija Amala
Located along Hospital Rd, Oluyole, Ibadan
I stayed in Ibadan for three weeks and i made sure i toured these places in ibadan and i confirmed that IB City is the real capital and remember when Amala forms the great alliance with fine soup espacially gbegiri soup , it becomes King Of everything.