PROMOTE / MONETIZE YOUR SONG NOW WHATSAPP 08157053556
How to stay safe from Getting Robbed by Awawa Boys and One Million boys in Lagos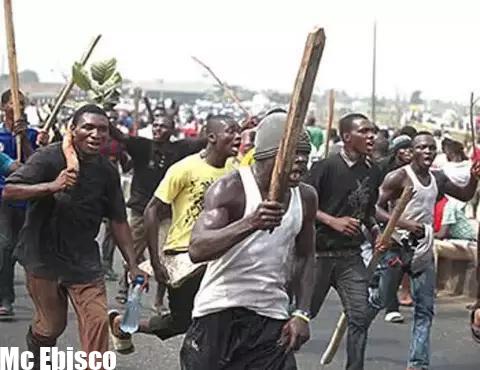 it is not a new that some Armed gangs are terrorizing Lagos and Ogun communities in the past few days as these hoodlums hijacked the lock-down directive of President Muhammadu Buhari to prevent the spread of Coronavirus, invading houses, shops and unleashing mayhem.
The hoodlums, said to be members of robbery cult gangs known as Awawa Boys and One Million Boys
These are Tips to stay safe as the Lockdown increases
1: Lock your doors and windows properly before bedtime .
2 : Do not go out with big smart phones .
3: Close your businesses early .
4: Stay indoor, even if the heatwave is much
5: Do not open the door when you hear a knock at night .
6:Do not make withdrawal when its late .
7: Do not go out with your ATM card
8: Do not go out with excessive amount of money.
9: Notify a family member before going out
10: Use more POS machine than ATM .
Pls stay safe : We survived 14 days , we will survive another