PROMOTE / MONETIZE YOUR SONG NOW WHATSAPP 08157053556
Forget Moesha Boduong , See 7 Photos of Hajia Bintu that shows she is the real queen of curves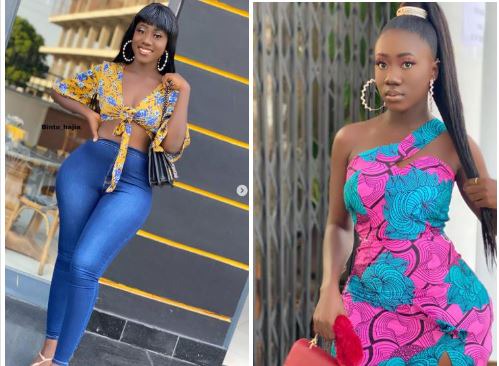 Instagram sensation models have been on the rise as most young ladies now have hijacked the social media platform and use it to their own benefit to become superstars and celebrities and gain massive followers.
This is a young lady called Hajia Bintu and each time she drops photos on her Instagram page, fans tends to go crazy because the photo must go viral due to her beautiful curvy body shape and she has a chocolate dark skin as well.
Hajia Bintu is most likely to be associated to be grouped in the league with popular sensational celebrity Moesha Boduong and Abidivabroni and also among other beautiful Ghanaian celebrities who have benefited with the exposure of Instagram and also possess very spectacular body shapes.
1.Hajia Bintu looking excited as she rock an African print shorts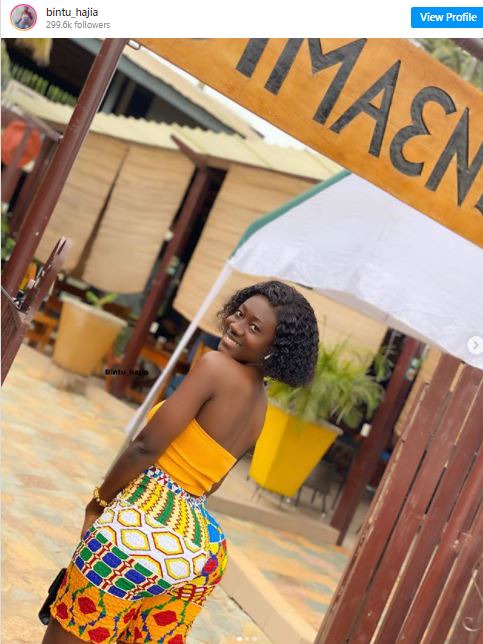 2.Hajia Bintu wearing a jeans and it fits her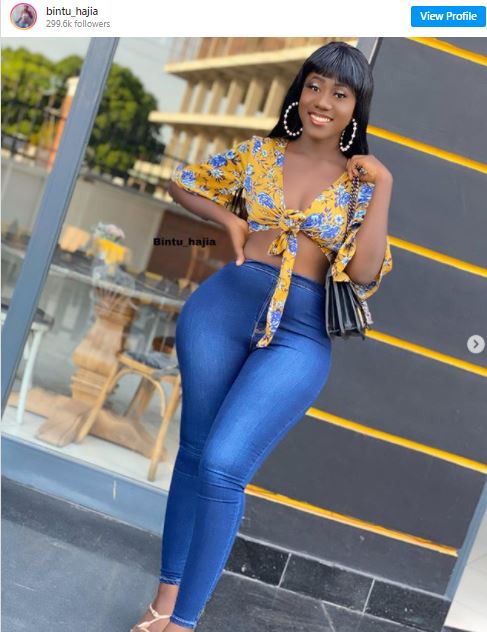 3.Hajia Bintu in a Photo shoot at a studio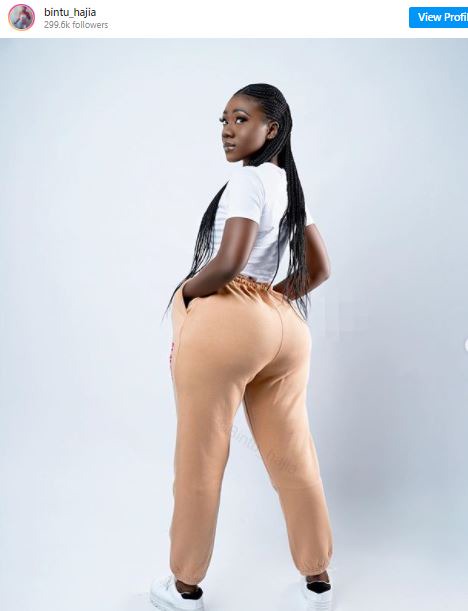 4.Hajia Bintu wearing a hat and a track suit shorts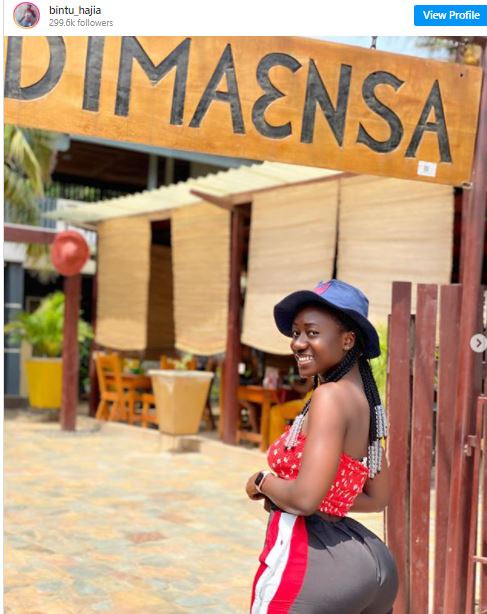 5.Hajia Bintu in another lovely African print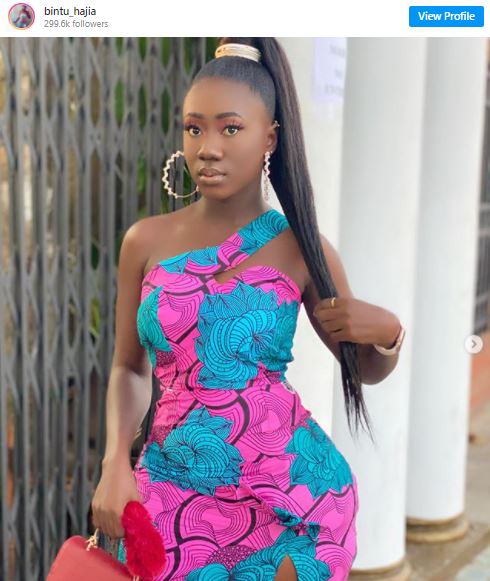 6.Hajia Bintu in an African print top and jean trousers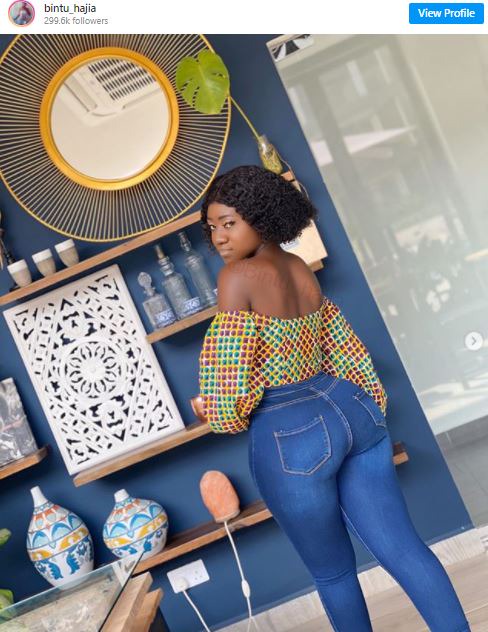 7.Hajia Bintu looking great and you know what i can see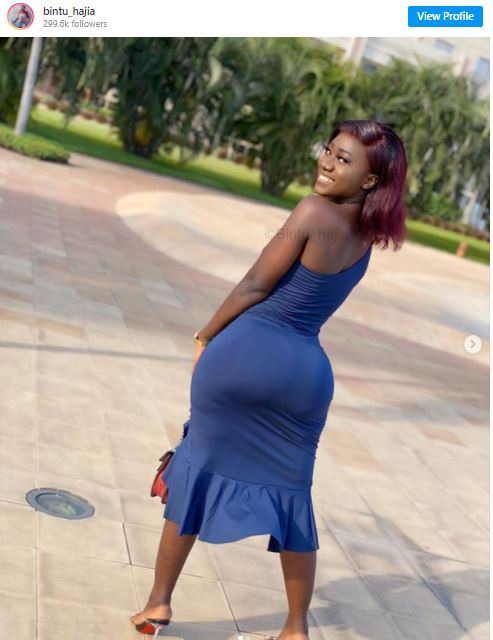 Chale this is more than Moesha , comment and share below on this post