PROMOTE / MONETIZE YOUR SONG NOW WHATSAPP 08157053556
China's Wuhan was put on transport lockdown in a measure to control the spread of the virus. More Countries with confirmed cases of Coronavirus Found, African Countries should be on Alert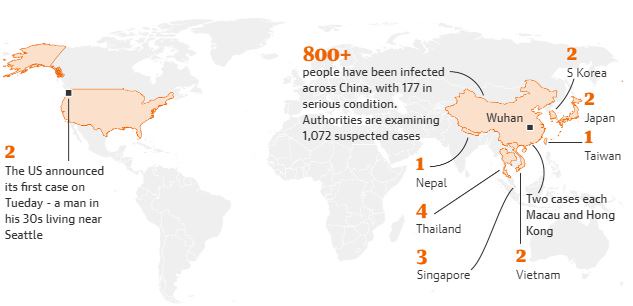 People have been infected across China and 177 people in serious conditions, Authorities are examining 1072 people in suspected cases . This deadly virus have caused Travel bans which were extended in central China to put tens of millions of people effectively on local lockdowns .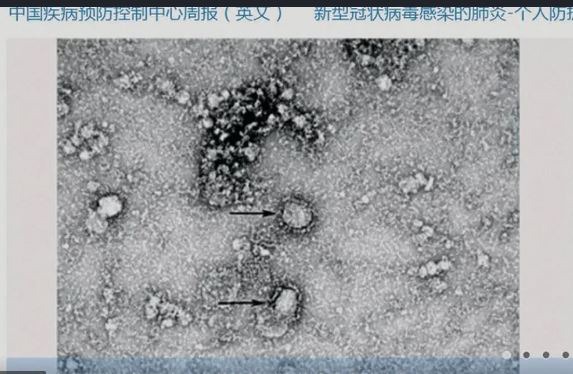 There are more than 1,000 confirmed cases of infection, and at least 41 people have died. A total of 8,420 people are reported to be under observation.
These are Countries with confirmed cases of Coronavirus Below
Asia
China – the highly contagious CoronaVirus as at Wednesday, China's Wuhan was put on transport lockdown in a measure to control the spread of the virus.
Hong Kong
South Korea
Japan
Vietnam
Singapore
Thailand
Nepal
Taiwan
North America
United States – A second case was confirmed in the United States.
Europe
France – Third case of coronavirus confirmed in France
Oceania
Australia – Australia confirms first case of coronavirus
African countries like Nigeria , Kenya , Ghana , Ethiopia , South Africa confirms high surveillance also we learnt that Healthcare workers could be at risk if they unexpectedly came across someone with respiratory symptoms who had travelled to an affected region. Generally, the coronavirus appears to be hitting older people hardest, with few cases in children.