NEWS
Coronavirus: Nigerian Police Destroys Goods Of Shop Owners Who Disobeyed Lockdown
This happened somewhere in Lagos state as the Instruction given by Governor Babajide Sanwo-Olu who had instructed all business owners to lock up their shops and stay at home for next seven day in order to curtail the spread of coronavirus in the state.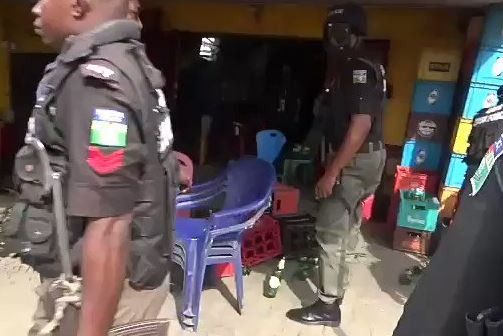 Apparently, some shop owners defied the government's order and some police men under the Lagos State Task Force took it upon themselves to destroy the people's properties in the guise of enforcing an illegal lockdown that was not approved by the governor.
The video of the incident which is currently circulating on social media have caused a lot of outrage among Nigerians.
There have been sparks of comments from twitter as the video was circulated on the micro blogging platform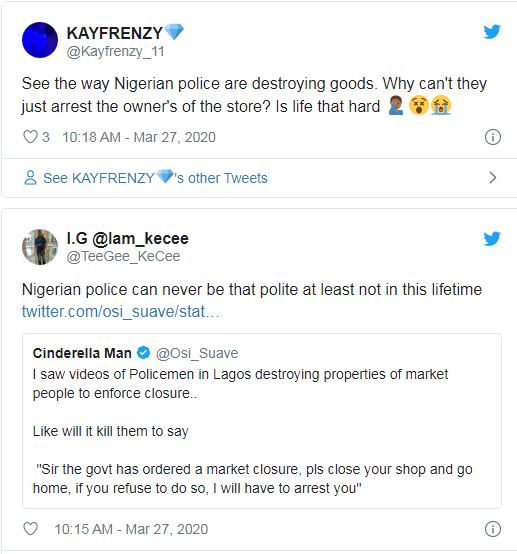 "Our police are so brutish& brutal. What does the rampant destruction they gleefully inflict do to encourage enforcement?"
"What does it cost to say lock up your shops in the next one hour or face seizure of your wares?"
"The Nigerian police force is filled with demented people, people that ought to go for anger management therapy."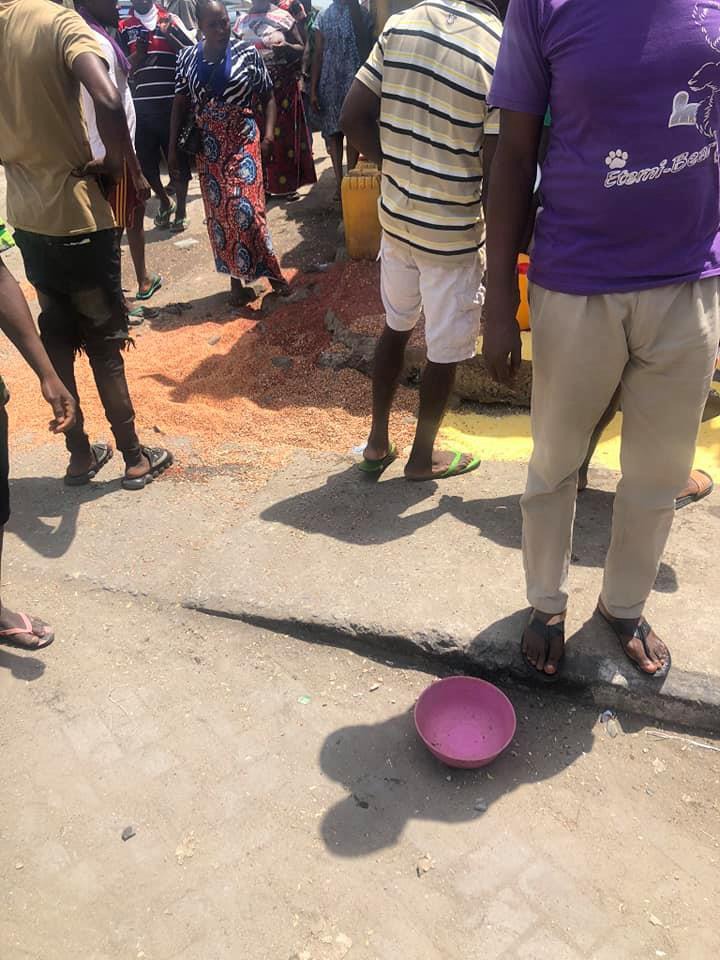 "You see why I can never love or respect Nigerian Police officers."
"Enforce a lockdown doesn't mean become vandals and criminals, but it is in their genes, so they can't help it. "
"What do we expect from the Nigerian police dis period the only way to avoid police brutality and illegal harassment is just to adhere to the public service info cus dis men in black are ready to do and undo..Dey would extort people dis period."
Those where all the comments from angry people who condemn the act of the men of the Lagos State Task Force