PROMOTE / MONETIZE YOUR SONG NOW WHATSAPP 08157053556
Terseer Kiddwaya is young self-employed man and comes from Benue State and contestant in the Big Brother Naija lock down edition who is currently competing for the biggest winning prize ever which is a total of 85 million naira.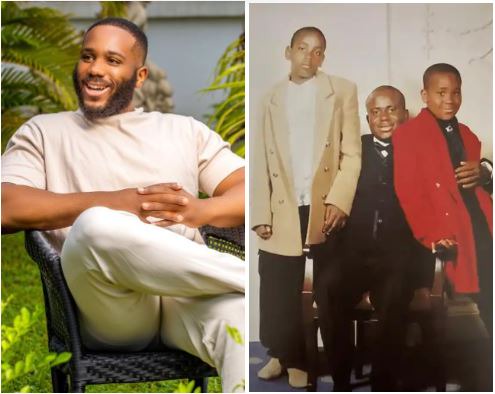 Terseer Kiddwaya was born in 1993., he is 27 years of ag from Makurdi, Benue State and of the TIV tribe. He is the son of Terry Waya , who is a well known Billionaire , businessman and socialite in Nigeria.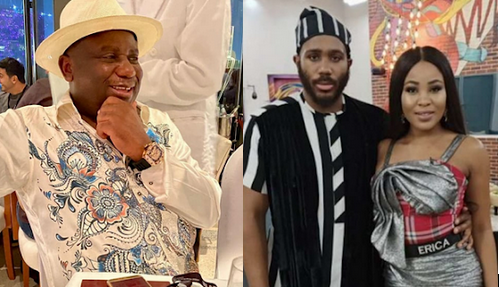 Terry Wayas have not been in the news these days but due to the fact that his son Kiddwaya is in the Big Brother House, he has started making the headlines once more in social media and the news media.
Just Recently, Terry Waya shared a adorable throwback picture which included his first son whose name is Junior , Kiddwaya and himself.
This is the Photo he shared.
In the picture, you can see that Terry Waya was seated in the middle of his two sons and and the three of them are wearing suits. His first son Junior was on the left hand side and wearing a milk colored suit and a white inner shirt and Kiddwaya is on the right hand side putting on a red suit and a black inner shirt.
Seems Kiddwaya looks so much like his dad rather than Junior .