PROMOTE / MONETIZE YOUR SONG NOW WHATSAPP 08157053556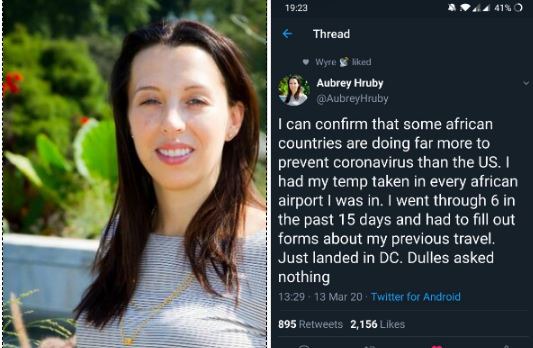 An American woman Aubrey Hruby has spoken her mind and She was not in a happy mood as she took to her twitter account and exposed the US government for not taking too much action on the Coronavirus on travelers she that she can confirm that some African countries are doing far more to prevent Coronavirus than the US. She had her temperature taken in every African airport I was in. I went through 6 African countries airport in the past 15 days and had to fill out forms about her previous travel. But she just landed in The USA Capital Washington DC. Dulles International Airport and no one asked her about coronavirus, her temperature was not taken ,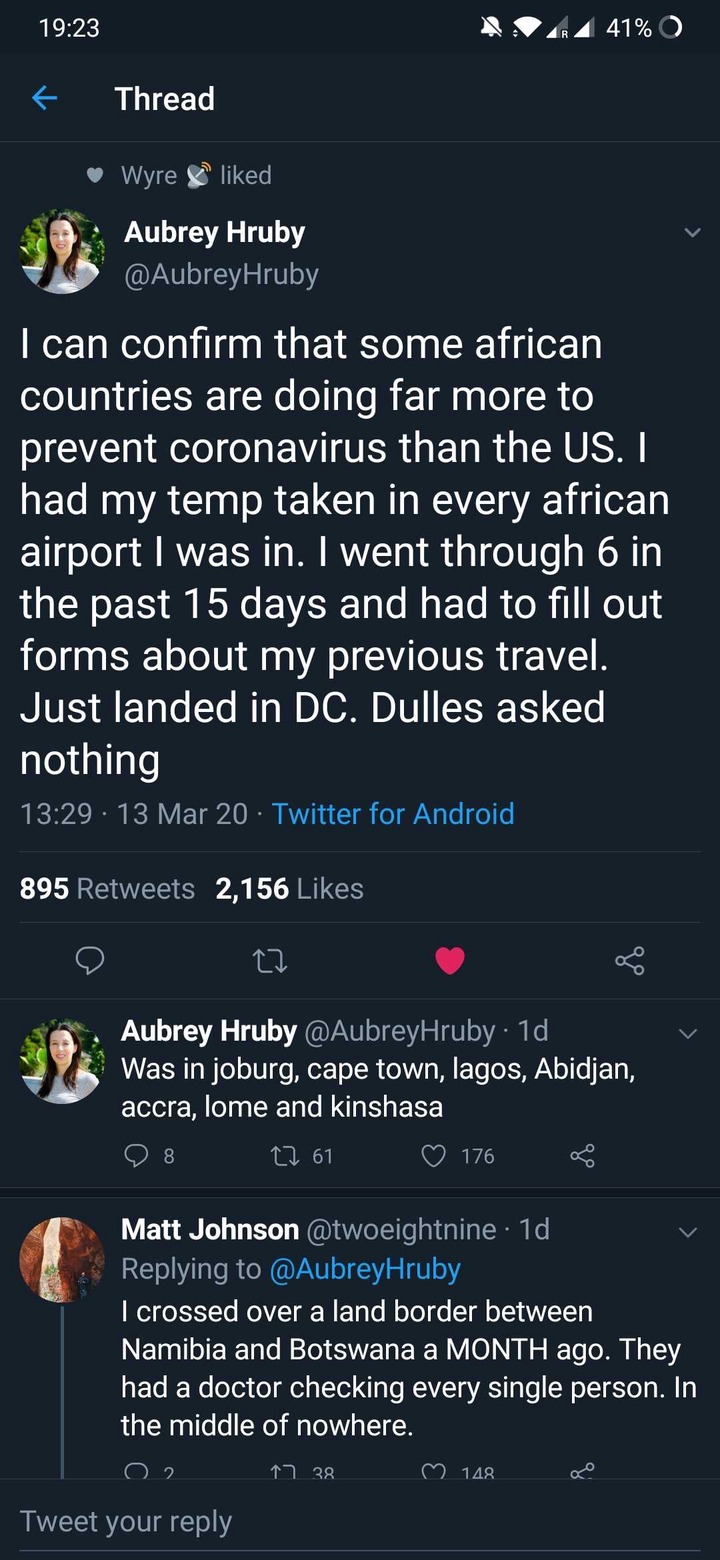 Furthermore she was in Johannesburg, cape town, Lagos, Abidjan, Accra, Lome and kinshasa, and she saw how third world countries are taking measures to fight the deadly fast spreading virus.
Then another followers also added to support her in her tweet and replied that also in the land border between Namibia and Bostwana, there were standby Doctors checking people in the middle of no where.
Aubrey Hruby is co-founder of the Africa Expert Network, Senior Fellow at the Africa Center at the Atlantic Council and co-author of 'The Next Africa'
comment and share this issue lets debate