PROMOTE / MONETIZE YOUR SONG NOW WHATSAPP 08157053556
This is a young Nigerian 9-Year old boy from Tipper garage in Ilorin, Kwara state, His name is Muhammad and he made this bicycle design from the scratch.
The materials he used are acacia sticks, an old basket and two covers of a plastic paint covers . Muhammad father is a local bricklayer and his mother grinds pepper in their Yard , Muhammad is a talented wizkid and one will wonder as to how he got the insight and knowledge to build something creative like this at this age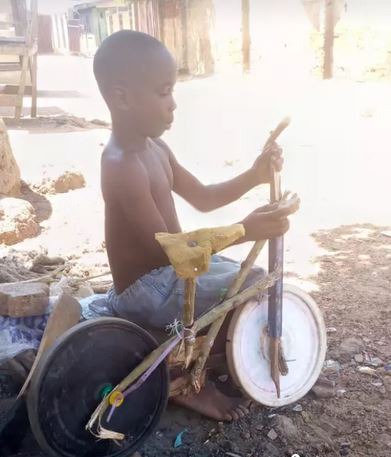 While young kids and peer of his age are busy playing video games and running about the neighborhood in child splay fun amongst themselves during the Covid-19 break from school, young Muhammad was busy making this bicycle design with available materials he can find around.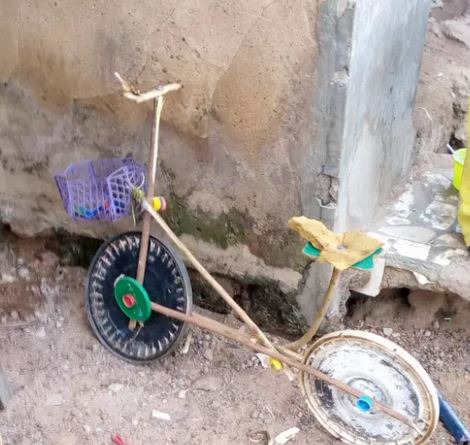 i wonder If at this age Muhammad can make such brilliant designs from materials at his disposal then which most African engineers who spend years learning in school and cant be productive enough but in this case without even having access to standard equipments and materials. He is a potential of the country yet to be discovered.