PROMOTE / MONETIZE YOUR SONG NOW WHATSAPP 08157053556
9 Nigerian celebrities that bleached their skin, See before and after pictures
Many celebrities have the craze to become light skin and it may be because as a public figure they may want to use it to Look very attractive and flamboyant and one would wonder if there is anything wrong with having and being proud of a dark skin.
Despite the black is beautiful movement that is trending on social media and various campaigns , its never enough to hit these artist ears and these celebrities are still having a great time changing their skin colour maybe due to affluent lifestyle and fame.
Here are 8 Nigerian celebrities that bleached their skins
Benson Okonkwo
Nollywood actor Benson Okonkwo Bleaching cream is definitely the greatest you can see it from his elbow and knee as evidence
Iyabo Ojo
Yourba film actress, director, and producer Iyabo Ojo is popular for this and the mother of two is also a beauty influencer so with this she has to show the customer on how her products work on her skin first.
Toke Makinwa
OPA , Entrepreneur Toke Makinwa does not joke when it comes to beauty and lifestyle. She also has her own beauty line and Bleaching cream and she encourages skin toning with her products.
Bobrisky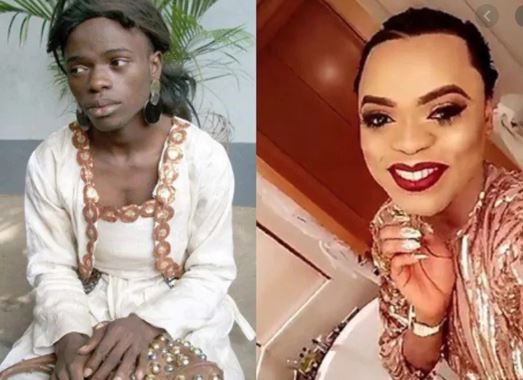 Instagram sensation and Nigerian crossdresser Bobrisky who is known as a transgender woman in Nigeria is a one of those popular for bleaching and also Bobrisky sells skin toning cream that can transform a dark skin to fair skin.
Cynthia Morgan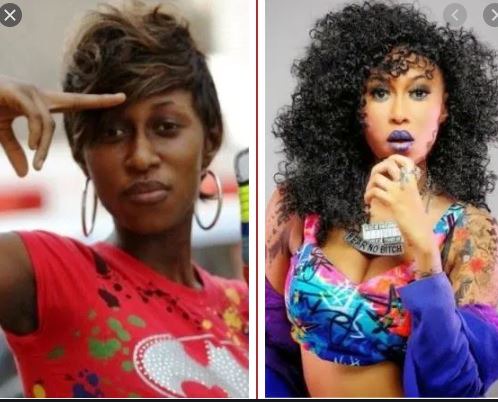 The dancehall queen is another celebrity that has transformed as per her skin colour. Pictures of dark skinned Cynthia Morgan on the internet shows how she looked before she hit fame, showed she tonned her skin.
Sean Tizzle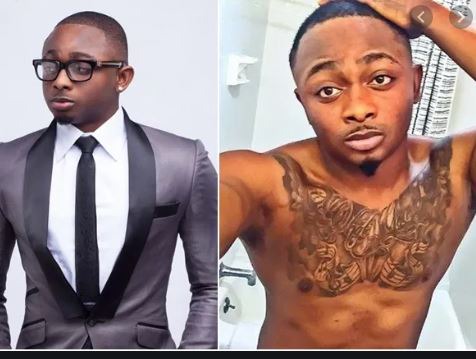 Afro dancehall singer Sean Tizzle had some discolouration noticeable in his hands which made fans suspected he had bleached his skin
Halima Abubakar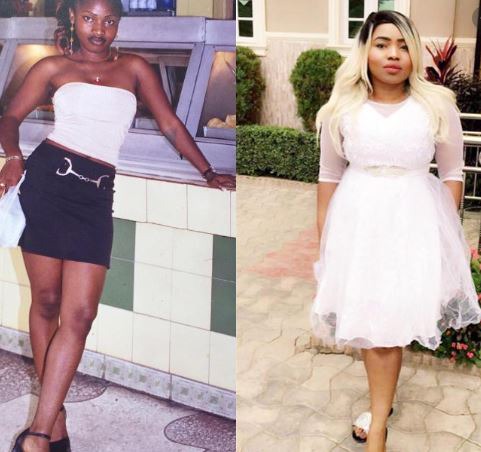 Nollywood actress Halima Abubakar is known not to run away from controversial topics and one time she openly admitted that she bleached her dark skin and even shared the picture on her instagram page and it amazed fans.
Tayo Sobola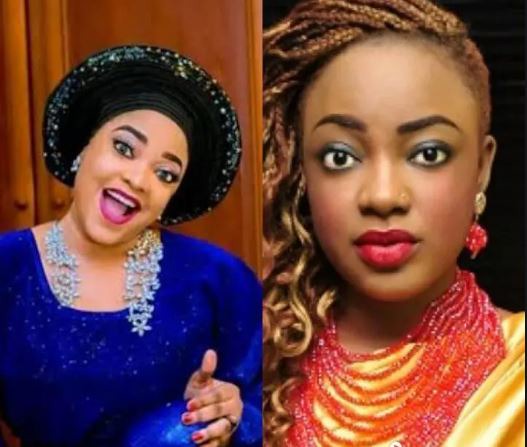 With this Yoruba actress you will observed she is among the few celebrities who have owned up to bleaching her skin. The actress agreed in an interview that she was born dark skin and she transformed her skin to a yellow one.
Foluke Daramola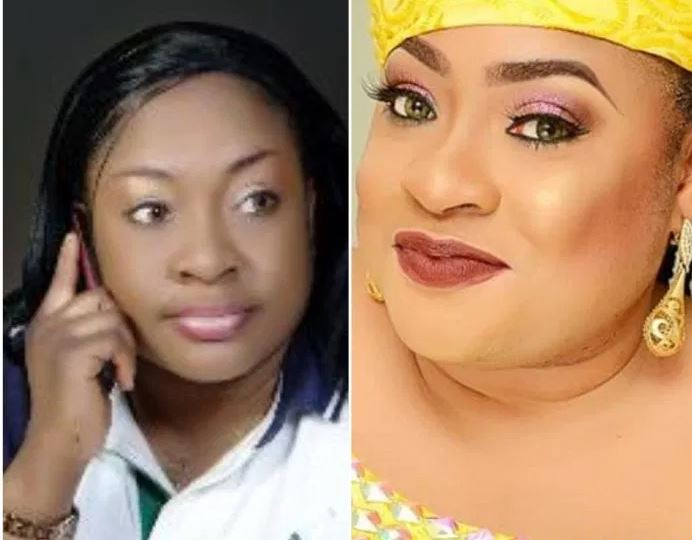 Curvy Nigerian Yoruba actress Foluke Daramola-Salako is one of the celebrities who lightened her skin from being chocolate to a brighter yellow one and you can see it in the photo of how dark she use d to be.