A cult is an assembly of a group of persons whose perception, belief, lifestyle and scope of expression converges or has being made to converge at a standpoint of what the cult professes or represents,accomplished by violence or volition.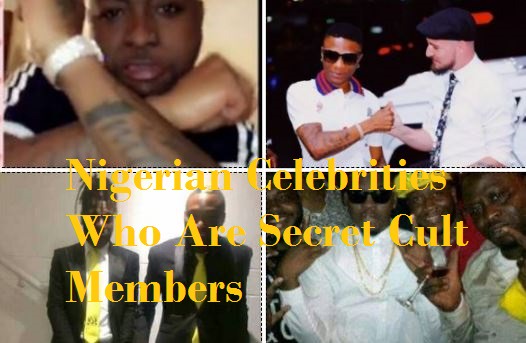 The Nigerian music industry can be easily juxtaposed to the american industry where the likes of kanye-west and jay-z have also coupled their way to the top of the industry, these kind of connection goes beyond friendship and most times it is spawned from brotherhood movement, society or cults. overtime the fame got bigger
Joining a cult was able to identify a future of an icon and they can succeeded in bringing the artist in touch with their musical dreams. like every other form of religion each member of the cult after spending some quality time with these group is clipped with a responsibility of bringing somebody else.
As they join the cult group These artist music became better, and their label have overcame the landscape and as a true leader that they are, he was able to raise and bring up other music stars like
Wizkid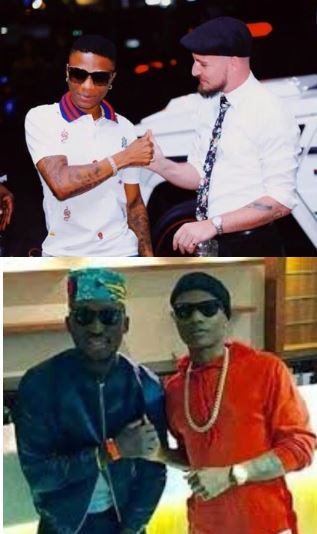 Wizkid is undoubtedly one of Nigeria's biggest names in music today and he continues to take the lead as one of Nigeria's biggest stars.The singer has been linked to Eiye confraternity who are also referred to as Airlords you can see him exchanging the secret handshake with his friends in the photo its a sign of Eiye Cult.
Burna Boy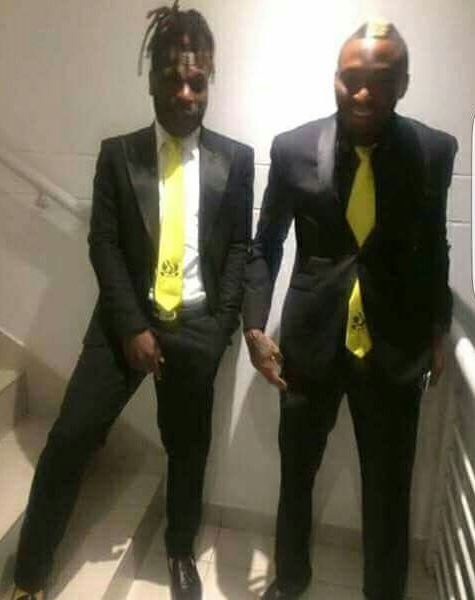 Grammy Nominated Burna Boy is definitely one of Nigeria's biggest names in entertainment today and he continues to make an exceptional career for himself. The singer has been linked with a number of controversies in the past and a lot of this point to his cultism affiliation. You can see him rocking his Aiye confraternity tie to match his suit with his fellow cultist friend.
Olamide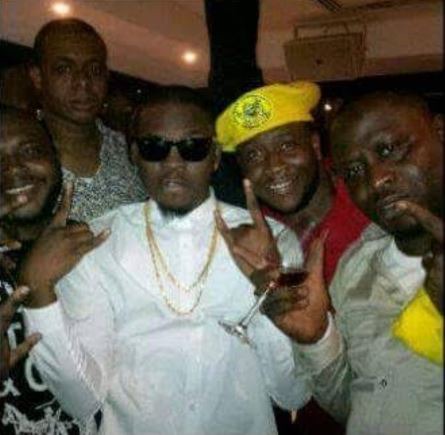 YBNL boss Olamide Adedeji populary kknown as Olamide is also one of Nigeria's biggest label owners and artist in Nigeria today and has come a long way to make his name a household name in the Nigerian entertainment industry,The rapper has also been linked with cultism as he's been named a member of the Buccaneers (Alora) fraternity , you can confirm it in the photo.
Davido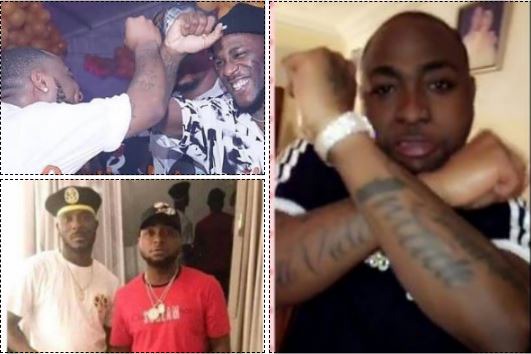 DMW boss Davido has proven to be one of Nigeria's biggest names in Entertainment today, but his controversial nature can not be overlooked.The photo below proves that the very successful singer has been linked with the Black Axe (Aiye) confraternity as he's openly flaunted it.
Kizz Daniel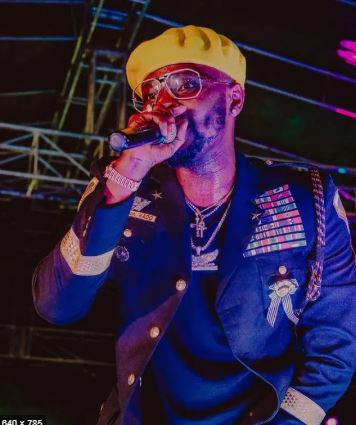 Kizz Daniel has defined himself to be one of the biggest names in the Nigerian music scene today and he has done exceptionally well for himself.The singer has also been linked to cultism following his dress sense and style. He definitely loves and rock his yellow beret and which is a pointer to Buccaneer (Alora) cult group